ATS Learning Center is offering training programs that will help nurses pass the United Kingdom's competency exams!
Nursing and Midwifery Council (NMC) in UK requires nurses and midwives trained outside the European Economic Area (EEA), to pass Test of Competence (ToC) as a requirement for registration.
ToC is made up of two parts: Stage One – a computer-based multiple-choice test (CBT); and Stage Two – an observed structured clinical examination (OSCE) where candidates carry out practical tests.
ATS Learning Center assists its students in developing various sets of skills by providing tailor-fit review and training programs for nurses to achieve the desired results in CBT and OSCE.
Online CBT Review
ATS Online CBT Review is producing fantastic results for candidates who are enjoying these benefits and advantages:
• Online platform, with guaranteed 24/7 access
• Allows flexibility and self-learning at your own pace.
• Available to everyone, regardless of geographic location
• Accommodates international nurses and those who are working on shift schedules
• Comprehensive nursing review curriculum that covers the key testing areas
• Improves exam skills through a series of mock tests that mimic the actual CBT exam
• Identifies individual strengths and weaknesses in each module through self-assessment
• Facilitated by Nurse Educators who have extensive experience in the field of Nursing
• A high pass rate of approximately 98%
All this, in one cost-effective package of only Php 7,000 for a 28-day review programme which will help you pass the UK CBT exam with flying colours!
OSCE Training
ATS Learning Centre offers an intensive 2-day training programme to help nurses prepare for the OSCE in the Philippines prior to your deployment. The training can help increase your chances of passing the OSCE on your first take, allowing you to register with the NMC and start earning your post-registration salary quicker!
You will be provided with a FREE copy of the UK RN Handbook, and given time to work on activities for planning and evaluation. You will also be given a guided demonstration where feedback is provided based on your individual performance.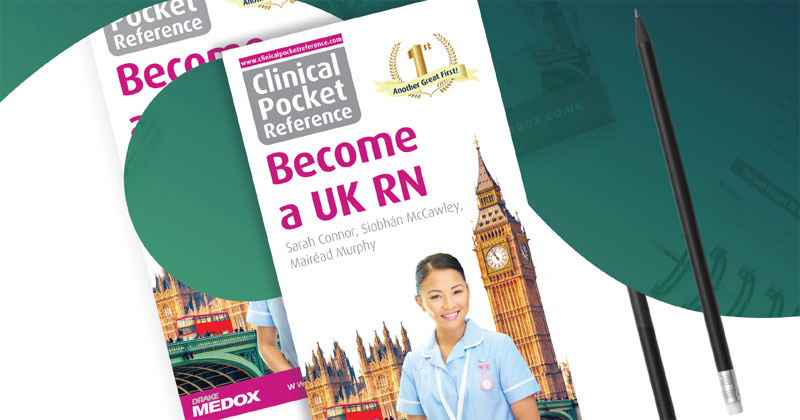 The training is facilitated by a Nursing Professor who has visited the UK on numerous occasions and met with a number of NHS Trust Education Teams to keep abreast of all relevant educational standards.
The training team also keeps up to date with the NMC Test of Competence through continuous communication with UK PDNs and the NMC.
The pass rate for nurses who have undertaken ATS OSCE training programme has increased from 78% to 100% on their first take! This has helped nurses save in cost an achieve faster UK registration.
If you enroll with ATS Learning Center, they will guide you every step of the way. They will develop your capabilities and march you towards your success in the UK!
For more information on ATS programmes on CBT and OSCE, you may visit their office at 18th Floor Trident Tower, 312 Sen. Gil Puyat Avenue, Bel-Air, Makati 1200. You may also contact them at (02) 753 2492, 09955106873 / 09214574696 or 09260319112 / 09083428341 or Email: ats@ph.drakeintl.com.
Also, please Like and Follow ATS Learning Center in Facebook (facebook.com/ATSLearningCenter) for more updates.