Nurse April Cauzon posted in Facebook that DOH-CHD Region 2 – Cagayan Valley is still accepting RN Heals 3 application.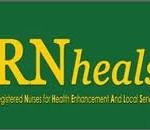 She went at Center for Health Development in Region 2 (CHD-2, Cagayan Valley) at Tuguegarao City on January 24 to submit her RN Heals 3 application, and confirmed that indeed submission is still open.
DOH-2 Cagayan Valley RN Heals 3 requirements:
2pcs. 2×2 pic with white background
1 copy of detailed resume
1 photocopy of NSO birth certificate
1 photocopy of PRC license
1 photocopy of PRC board certificate
1 photocopy of PRC board rating
1 photocopy of college diploma
1 photocopy of Transcript of Records with RLE
photocopy of seminars and trainings
folder
long plastic envelope
RN Heals 3 Application letter should be addressed to:
Dr. Rio L. Magpantay
Director IV
Center for Health Development – Region 2
Tuguegarao City, Cagayan
Thanks April for sharing these RN Heals 3 Application information in Cagayan Valley.