King's College Hospital of London, United Kingdom is coming to Manila this August 2017 to recruit more staff nurses!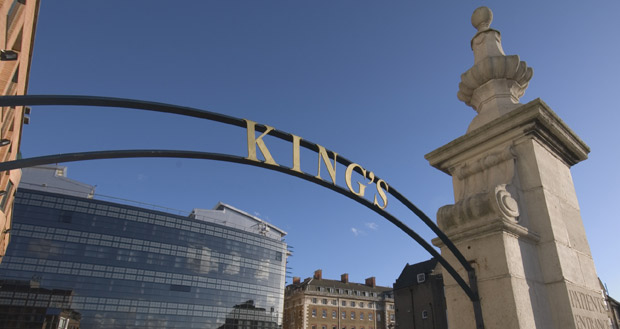 POEA-licensed Omanfil International Manpower Development Corporation, in partnership with King's Commercial, will be holding Nursing Recruitment Day for registered nurses who wish to work in a multi-awarded hospital in London.
King's College Hospital is a major teaching hospital in London, and also an acute care facility recognized internationally for its work in liver disease and transplantation, neurosciences, foetal medicine, cardiac and haemato-oncology. It is part of King's College Hospital NHS Foundation Trust, one of London's largest and busiest teaching Trusts with a unique profile of local services and focused tertiary specialties.
They have vacancies now for the following roles: Medicine, Surgery, Neuro, Stroke, Haematology (Oncology), Ward, Theatre
Qualifications
Registered Nurses
With at least 1 year hospital experience
Has worked in the hospital within the last 12 months
IELTS passer or registered to take IELTS
Note: Nurses who took IELTS within the last 5 months before the interview but with one 6.5 are also welcome to apply as long as they are willing to retake the IELTS within the 6 months allowable period for score combination as per the NMC rules. Those recently took IELTS or file remarking and still waiting for the result can join also.
Nurses enrolled in any IELTS Review Center can join the interview also as long as they can secure a Guarantee Letter that they are ready to take IELTS within the next 3 months.

Omanfil International announces the following schedule of recruitment:
MANILA
August 20 – Drug calculation tests and orientation
August 21-22 – Hiring interview
CEBU
August 23 – Drug calculation tests and orientation
August 24-25 – Hiring interview
Benefits include:
-£500 Cash Advance upon arrival
-Permanent contracts
-Free Sponsorship visa
-Sponsorship for UK registration
-IELTS refund
-Free flight to commence employment
-Airport Meet & Greet
-Free transport to the accommodation
-Free accommodation on arrival
-Free OSCE preparation programme and continuous education




To apply, send your CV and credentials at uknurses@omanfil.com; nurses.uk@aol.com
For further information, please contact Omanfil at the following:
OMANFIL INTERNATIONAL MANILA OFFICE: 802 Rodeo Bldg, Km. 18. West Service Road, South Super Hi-way, Parañaque City: Tel. No. (02) 8211650 to 55; 0999-9935130; 0917-8651505; Email: apply@omanfil.com; nurses.uk@aol.com
OMANFIL INTERNATIONAL CEBU OFFICE: 2ND Floor, MLD Bldg, Gov. Cuenco Avenue, Banilad, Cebu City; Tel No. (032) 2666888; 09226508121; 09276090323 Email: applycebu@omanfil.com; applicants@omanfil-cebu.com