The long-awaited NLE Results will soon be out. It will be a certainty that most of you will be rushing to your trusty computer or calling your loved-ones to know who among you is fortunate enough to be one of the newest Registered Nurses of the Philippines.
There are only two inevitable possibilities; either you've passed the exam or you did not. The most difficult question here is the step you'll take after. How will you set your plans or goals going to the right track of your chosen profession?
The following are suggestions on what you may do after knowing the board exam results.
If you PASSED..
-Enjoy the fruits of your labor, celebrate!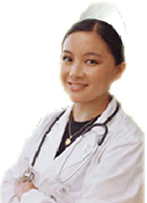 Before you face a new chapter in your professional life, do not forget to welcome it with a celebration. Treat your loved-ones, have fun with friends or go to a place where serene location and hoist the priceless feeling of becoming a Registered Nurse. The sky is the limit!
-Do not waste your time, start hunting jobs.
It's not new to us how difficult it is to land a nursing job in our country. Prepare your BEST resume and other credentials. Make a list of hospitals that you believe best suits you. After you celebrate, dedicate your time and effort in submitting and accomplishing all the requirements of your possible future hospital employer.
-Do not stop! Continue studying.
After the Nursing Licensure Exam, start preparing for other examinations i.e. NCLEX, IELTS, HAAD, Prometric exam etc. depending on your future long term plan (If you aim to go abroad). Or if you want to pursue your career in the Philippines, enroll to universities offering the type of Masterals in Nursing that you choose. You can do this simultaneously while working, most employers assist their associates who undergo continuing education.
If you FAILED…
-Look for SUPPORT GROUPS
Do not isolate yourself too much upon hearing the news. Bond with your family, they will be the best source of strength during these tough times. You may also go out with your friends or loved ones, they can help you redirect your attention to better things than dwelling on something you don't have control of.
-Avoid belittling yourself.
Out of thousands who took the exams, it's not only you who did not pass. Hold your head high. It's not easy to finish the 4 grueling years (or more) in Nursing and failing the exams doesn't make you a lesser being. As stated in the previous paragraph, don't isolate yourself and go out.
-Start reviewing and retake the exam ASAP
The best advice that can be given to you is to retake the exam as early as possible. All the knowledge you acquired from your previous reviews are still fresh and it will be of your advantage. Also, you already have a first-hand familiarization on how the examination appears. It may not be an easy task, however, hardwork can bring you to your long awaited nursing license.
For the new Registered Nurses, congratulations! Always bear in mind our responsibilities as Nurses. We need to be highly competent in what we do yet the role of being advocates of our patients is of utmost importance.
On the other hand, for those who didn't qualify, make it as a learning experience and face the challenge. Be sure to gear up by doubling your effort and never forget to strengthen your faith.