Al Kharj Armed Forces Hospital in Kingdom of Saudi Arabia is looking for more nurses to be deployed in their facilites.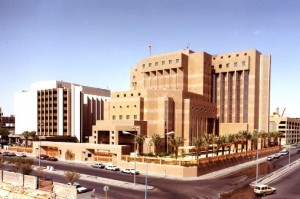 LBS Recruitment Solutions Corporation, a POEA-licensed agency, posted the urgent hiring online for head and charge nurses, and also female staff nurses. LBS Recruitment Solutions (POEA-223-LB-110411-R) is a leading Philippine agency for the placement of professionally and technically qualified manpower to Europe, Scandinavia, Middle East, North America, Africa and Asia.
Here are the vacancies and their qualifications and respective salaries:
10 Head Nurses: Minimum of 8 years experience, inclusive of 4 years experience in management. Salary offer is SR 7,945 or around P92,000.
8 Charge Nurses: Minimum of 6 years experience of which 1 yr at least must be spent in relevant specialty. Salary offer is SR 6,750 or around P78,000.
99 Female Staff Nurses I and II:
Staff Nurse I: Minimum of 4 years experience in general nursing in tertiary level. Salary offer is SR 5,065 or around P59,000.
Staff Nurse II in OB, Special Care Baby Unit, Pedia, Accident & Emergency, Nephrology, Preventive Medicine: Minimum of 2 years experience in general nursing in tertiary level. Salary offer is SR 4,005 or around P46,000.
Requirements
In order to complete your application, kindly present and/or upload in LBS Applicants Control Panel (ACP) in their website here all necessary documents required. Provide (4) pieces 2×2 colored picture in white background, one (1) long brown envelope. Submit the following documents photocopied in A4 size bond paper (2 sets).
•Comprehensive Resume
•Certificates of Employment (current to past)
•Reference / Recommendation Letters (at least 2 from supervisors/head/chief)
•Transcript of Records
•College Diploma
•Prometric Certificate
•PRC License, Rating, Board Certificate
•Trainings/Seminars Certificates
•Marriage Certificate (if applicable)
•Letter of No Objection (for Ex-Saudi)
•Passport Copy
•Final Exit Visa (for Ex-Saudi)
This job hiring has no placement fee. POEA Accreditation No. 10237985. For more inquiries, visit LBS Recruitment at Rooms M3-M5, 300, 301 & 304, No. 610 Gochangco Building, T.M. Kalaw Street, Corner M.Y. Orosa Street Ermita, Manila or their website at http://www.lbsrecruitment.com.ph/.