Here's a quick guide on CGFNS Visascreen Renewal application. Healthcare professionals who obtained a Visascreen from CGFNS but dont have permanent visa or US citizen yet must renew it every 5 years.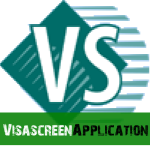 Visascreen is a requirement for nurses and other health professionals who wish to obtain occupational visa and work in the United States.This is a process of verifying and evaluating applicant's credentials to ensure that they meet US standards.
Visascreen Renewal application should be done six months prior to expiration. But if your Visascreen has already expired, CGFNS will just give you 6 months grace period to renew, and after that they will treat it as initial application which costs almost double the renewal fee.
Visascreen Renewal Application Requirements
1. Visascreen Renewal Application and Payment. You can do it online or download the renewal form here.Of course online renewal costs less at $275 vs $350 for paper application.
2. Validation of Registration/Licenses. You complete the top part of validation form and submit it to any board of nursing where you have licensure. This must be done if more three years has passed since your last validation. Of course, your nursing license must be active, and boards of nursing will charge you fees for this. Download the form here.
3. Proof of English Proficiency. Your IELTS or TOEFL must still be valid, if not you have to retake and submit it to CGFNS.
4. Passport-type photo. You can upload it online via CGFNS website.
Payment
You can pay your Visascreen Renewal Application in CGFNS via the following:
Online using credit card.
Credit card form sent to CGFNS.
Money orders or bank drafts withdrawable in US banks.
Hope this Visascreen renewal application guide will help you in your processing. If you have further questions, just use the commenting systems below. Source: CGFNS.