Department of Health Secretary Enrique Ona will lead the launching of Nurse Certification Program (NCP) today, November 23, at the Ramada Manila Central, Binondo, Manila.
The DOH NCP is a certification system for nurses designed to provide the mechanism for establishing a competency-based learning intervention and development, which adopts a level progression directed towards certification of competencies in the various clinical areas.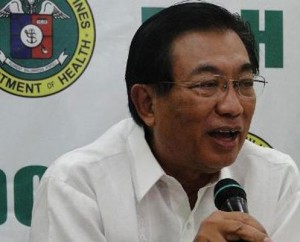 One of the main thrusts of Nurse Certification Program is the Specialty Programs assigned to select DOH specialty hospitals which will develop Level III, IV and V competencies of nurses.
Specialty Programs under NCP with their respective Heads
Cardiovascular Nursing – Philippine Heart Center
Renal Nursing – National Kidney and Transplant Institute
Pediatric Nursing – Philippine's Children Medical Center and National Children's Hospital
Pulmonary Nursing – Lung Center of the Philippines
Mental Health Nursing – National Center for Mental Health
Maternal and Child Nursing – Dr. Jose Fabella Memorial Hospital
Infectious Disease Nursing – San Lazaro Hospital
Orthopedic and Rehabilitation Nursing – Philippine Orthopedic Center
Trauma and Emergency Nursing – East Avenue Medical Center
Read the full guidelines on DOH Nurse Certification Program
Please share this DOH Nurse Certification Program Guidelines to all nurses.