HAAD or Health Authority-Abu Dhabi is the regulative body for all Healthcare profession, including nursing, in the Emirate of Abu Dhabi. The HAAD exam for nurses is a requirement for licensure in the emirate.
HAAD also shapes the regulatory framework for the health system, inspects against regulations, enforce standards, and encourages adoption of world – class best practices and performance targets by all healthcare service providers in the Emirate.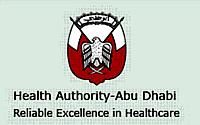 Basic requirements for Licensure:
Graduate of Bachelor of Science in Nursing (BSN)
Registered Nurse (RN) in your country
Two Years of working experience in Medical-Surgical setting (Training and volunteer experience not accepted).
Passing of Haad Exam for Nurses
*For complete set of requirements and qualifications, here.
If you think you are qualified for HAAD Licensure, you can take HAAD exam anytime thru Pearsonvue Testing Centers around the world. If you're a Filipino nurse, the you can take it in Pearson Testing Center in Trident Tower, Makati.
About HAAD Exam for Nurses
HAAD exam is computer-based exam, with 150 items in multiple choice format. It covers Nursing Fundamentals, Maternity nursing, Med-Surg nursing, Psychiatric nursing and nursing management and leadership. It is said to be easier than NCLEX and CGFNS exams. Saunders NCLEX Book and Mosby NCLEX are good references for study.
Result for HAAD exam is made available just minutes after the exam, so be ready. List of successful applicants is also posted in HAAD website. If you fail, you can retake HAAD exam in 3 months.
HAAD Exam Registration and Scheduling in Pearsonvue Online:
1. Create a web account at http://www.pearsonvue.com/haad/capva/. Pay the fee of $90 via Credit Card.
2. Meet all of the eligibility criteria for nurses in order for your application to be accepted.
3. Your username and password will be emailed to you within the next 48 hours. Check your junk/spam folders as Pearsonvue emails could go to these folders.
4. Schedule your HAAD exam. Login to your Pearsonvue account or schedule it via phone by calling Pearsonvue hotlines for HAAD exam.
5. Print your booking confirmation and bring it with you to the testing center. Candidates will receive a booking confirmation by email within 48 hours for the date and location that you will take the exam. If you do not receive the booking confirmation within 48 hours or if any of the information is erroneous, please contact Pearson VUE immediately thru phone or by email.
Taking HAAD exam:
If you have registered and scheduled to take HAAD exam in any Pearsonvue Testing Center, be reminded of the following:
Correct IDs. At least two valid, original IDs are required for admission in testing centers. For international testing centers, Passport must be one of the IDs and another government issued ID like drivers license, PRC ID, etc. Photocopies of IDs will not be accepted. Failure to show correct identification means refusal of admission for Haad exam, forfeiture of fees and cancellation of exam.
Booking confirmation. Print out the booking confirmation issued by Pearsonvue thru your email after you scheduled.
Go to Test Center early. Just like in NCLEX, we suggest that you to testing center 1 hour before the exam. This will give you enough time to complete admission procedures and relax yourself before taking the HAAD exam. Late candidates will be denied admission, and your registration and payment will be forfeited.
I hope this short guide on HAAD exam and licensure will help you pursue nursing career in Abu Dhabi.
For more details about HAAD visit the official sites: Haad.ae/haad/, Pearsonvue.com/haad/.