As a company whose purpose is to make the world healthier and happier, global nutrition company, Herbalife Nutrition, brought to Manila Hong Kong-based professor Dr. Zhen-Yu Chen, an expert in food and nutritional sciences, as its guest speaker at the Philippine leg of the 2018 Herbalife Nutrition Asia Pacific Wellness Tour on September 22-23.
The Herbalife Nutrition Asia Pacific Wellness Tour featured a series of medical symposia, nutrition talks and health workshops held in more than 10 cities across the Asia Pacific region – including the Philippines.
"Breakfast is still the most important meal of the day. Several researches have already proven this. Studies have shown that skipping breakfast is linked to an increased risk of having diabetes, cancer or hypertension," he said, adding that, "Herbalife has a complete breakfast meal. You can take the Formula 1 Shake, Herbal Tea Concentrate and Herbalife Aloe before you start your day. It is very easy to make."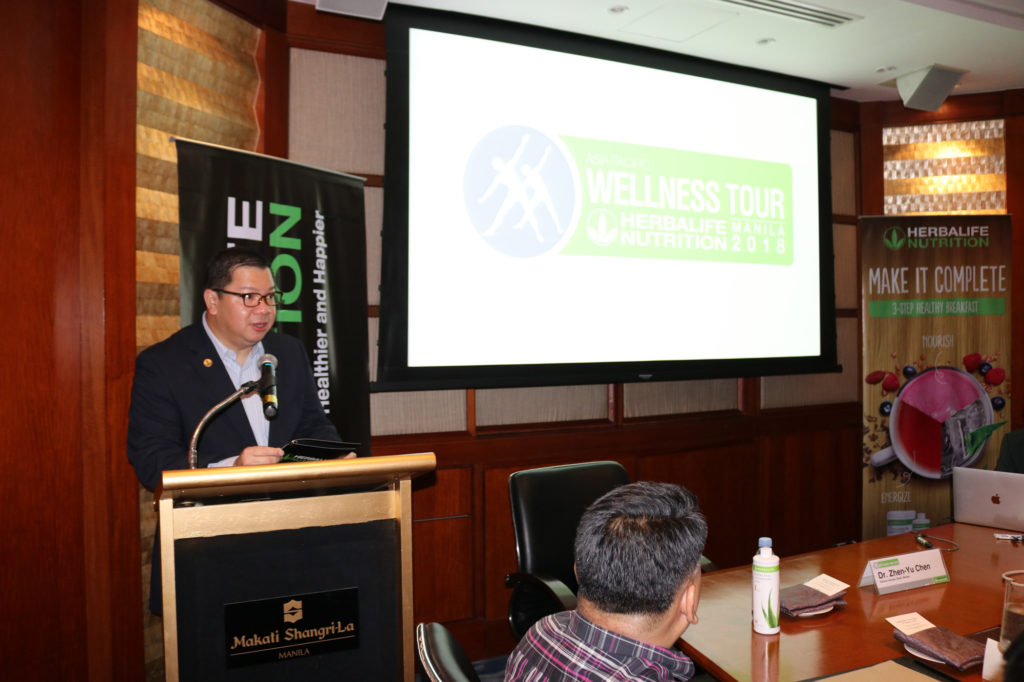 Dr. Chen, who was appointed to the Herbalife Nutrition Advisory Board last year, has over 28 years of experience in food and nutritional science. A doctorate degree graduate of food science and nutrition at the University of Massachusetts in the United States, Dr. Chen returned to Hong Kong and became a professor at The Chinese University of Hong Kong. He is now the head of the Graduate Division of the School of Life Sciences at the University.
Dr. Chen is a multi-awarded nutrition expert. These awards include the Advancement of Application of Agricultural and Food Chemistry Award by the American Chemical Society in 2016, the High Education Outstanding Scientific Research Output Award for Natural Science by the Ministry of Education in China in 2010, and the Research Excellence Award by The Chinese University of Hong Kong in 2009. He received a fellowship award from the Agricultural and Food Chemistry Division of American Chemical Society in 2012 and another from the Royal Society of Chemistry (UK) in 2015.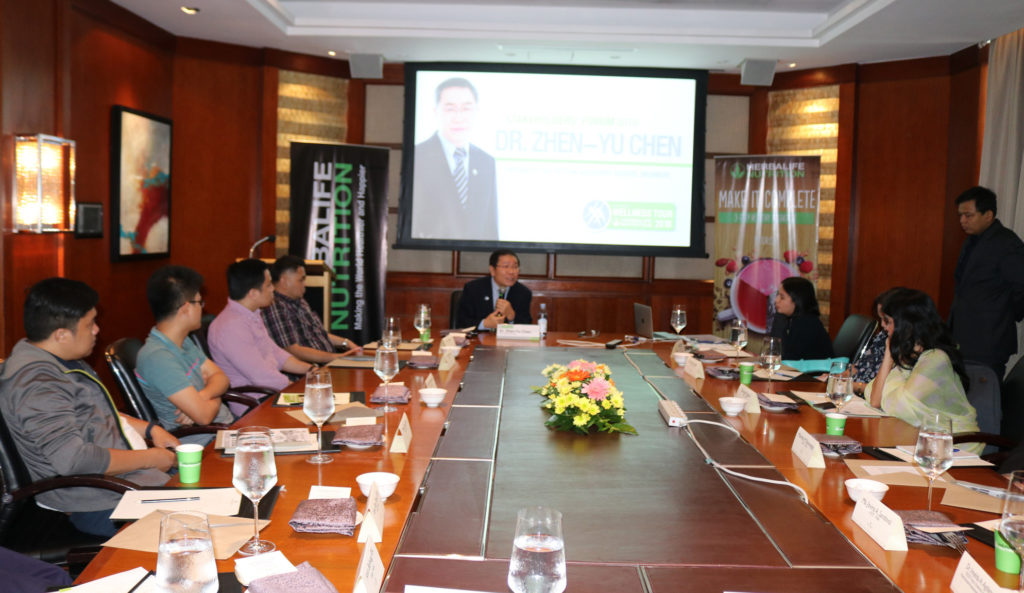 Dr. Chen has also served as deputy chairman of the Expert Committee on Food Safety at the Food and Health Bureau of Hong Kong SAR Government, council member of the China Nutrition Society and associate editor for the Journal of Agricultural and Food Chemistry.
About Herbalife Nutrition
Herbalife Nutrition is a global nutrition company whose purpose is to make the world healthier and happier. The Company has been on a mission for nutrition – changing people's lives with great nutrition products and programs – since 1980. Together with our Herbalife Nutrition independent members, we are committed to providing solutions to the worldwide problems of poor nutrition and obesity, an aging population, skyrocketing public healthcare costs and a rise in entrepreneurs of all ages. Herbalife Nutrition offers high-quality, science-backed products, most of which are produced in Company-operated facilities, one-on-one coaching with an Herbalife Nutrition independent member, and a supportive community approach that inspires customers to embrace a healthier, more active lifestyle.
Herbalife Nutrition's targeted nutrition, weight-management, energy and fitness and personal care products are available exclusively to and through its independent members in more than 90 countries.
Through its corporate social responsibility efforts, Herbalife Nutrition supports the Herbalife Nutrition Foundation (HNF) and its Casa Herbalife programs to help bring good nutrition to children in need. Herbalife Nutrition is also proud to sponsor more than 190 world-class athletes, teams and events around the globe, including Cristiano Ronaldo, the LA Galaxy, and numerous Olympic teams.
Herbalife Nutrition has approximately 8,300 employees worldwide, and its shares are traded on the New York Stock Exchange (NYSE: HLF) with net sales of approximately US$4.4 billion in 2017. To learn more, visit Herbalife.com or IAmHerbalife.com.
Herbalife Nutrition also encourages investors to visit its investor relations website at ir.herbalife.com as financial and other information is updated and new information is posted.