The International Council of Nurses (ICN) Code of Ethics for Nurses 2012 is a guide for action based on social values and needs. It will have meaning only as a living document if applied to the realities of nursing and health care in a changing society.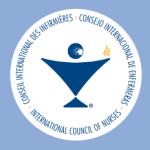 An international code of ethics for nurses was first adopted by the ICN in 1953. It has been revised and reaffirmed at various times since, most recently with this review and revision completed in 2012.
To achieve its purpose the Code of Ethics must be understood, internalised and used by nurses in all aspects of their work. It must be available to students and nurses throughout their study and work lives.
International Council of Nurses Code of Ethics 2012
Please share this Nurse Code of Ethics 2012 to all nurses.