MANILA, Philippines — Iraq has been requesting for some 2,000 Filipino doctors and nurses for the past two years, but questions on security in the war-torn Middle Eastern country have persisted, Health Secretary Enrique Ona said on Monday.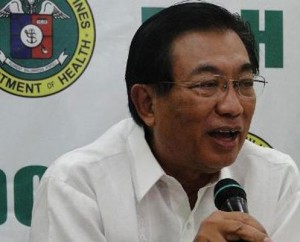 In a press briefing, Ona said he was expecting the Iraqi ambassador to Manila, Dr. Wadee Al-Batti, to meet with him and seek permission to hire some "1,000 to 2,000 doctors, specialists and health workers from the Philippines."
"They want as many nurses as we can give them… [but] we also want to be sure of (their) safety," he added.
While the Department of Health was not totally turning down the request, Ona said the DOH would have to coordinate with the Department of Foreign Affairs, which has been enforcing a deployment ban in some parts of Iraq.
Early this year, the government lifted an eight-year ban on Filipino workers in Iraq's autonomous Kurdistan region.
The DOH has also received similar requests for Filipino health workers from Holland, Africa and Barbados, Ona said.
Dr. Rustico Jimenez, president of the Private Hospital Association of the Philippines, said that "India has also reiterated its need for 200,000 Filipino nurses…but (our nurses) don't want to go to India."
Source: Jocelyn R. Uy, PDI