To all Filipino nurses who aspire to be registered nurses in the United Kingdom, this opportunity is for you!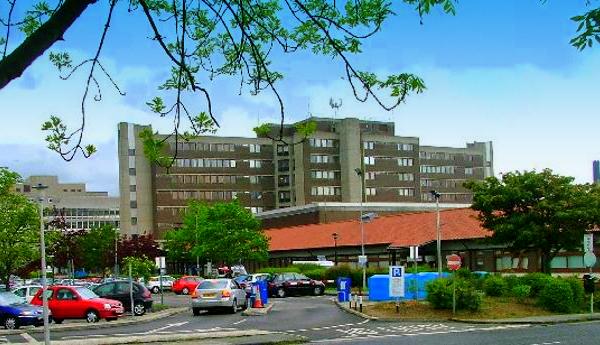 On July 17-18 in Cebu and July 20-21 in Manila, North Tees & Hartlepool NHS Foundation Trust will be recruiting nurses from the Philippines to the UK through ASC Global Recruitment, the Philippines' leading recruitment company for healthcare professionals to the UK.
North Tees and Hartlepool NHS Foundation Trust provides services to more than 400,000 people living in Stockton-on-Tees, Hartlepool, East Durham and parts of Sedgefield in UK. It has achieved the three-star performance rating and one of only 16 trusts in England rated as 'excellent' by the Healthcare Commission for hospital admission procedures in 2006.
North Tees is looking for nurses in the following areas:
1.Medical Ward
2.Surgical Ward
3.Emergency Department
As a North Tees nurse, you will earn an annual post-registration salary of £22,128!
The Trust will pay for the following:
1.Visa Fee
2.Airfare
3.Certificate of Sponsorship
4.Employers Insurance
5.OEC
6.Immigration Skills Charge
7.Airport Transfers
8.1-Month Accommodation

Upfront costs paid by the Trust and reclaimed over 18 months (post deployment):
1.Immigration Health Surcharge
2.OSCE Fees
To be reclaimed over 6 months (post-deployment);
1.Cash Advance of £250
To be reimbursed upon deployment to the United Kingdom:
1.IELTS and CBT up to a maximum of £250.
Minimum Qualifications
1.At least twelve months registered practice experience as a nurse.
2.A valid IELTS with a score of 7.0 in all components in either one or two sittings.
Also considered:
A valid IELTS with a minimum of two 7.0 scores and two 6.5 scores
To begin your application, send an updated copy of your CV and IELTS certificate to jobs@ascglobalrecruitment.com




As a POEA-licensed agency, ASC Global Recruitment (POEA License No.: 023-LB-012811-R) has deployed over 13,000 healthcare professionals since 1997.
For Manila and Luzon nurses, you may visit them at: 18F Trident Towers, 312 Senator Gil Puyat Ave Makati 1200, Philippines. Phones:+63 2 753 1522, +63 2 753 1523, +63 2 753 1524
For Visayas and Mindanao nurses, their Cebu office is at: Upper Ground Level, J Centre Mall, A.S. Fortuna Street, 6014 Mandaue City. Phone: +63 32 420 0903
For nurses abroad, you may send your CV to email: jobs@ascglobalrecruitment.com