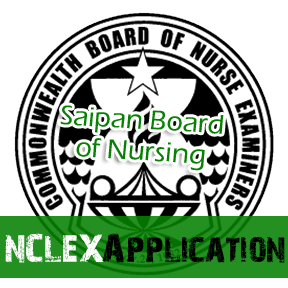 Saipan Board of Nursing, also known as Commonwealth Board of Nurse Examiners in Northern Marianas Islands, announced the extension of Saipan NCLEX renewal to June 30, 2012.
The Saipan Board of Nursing is now on transition period as it relocated its office to new address. So if your Saipan RN license renewal is due this period, here are the renewal requirements:
Saipan NCLEX Renewal Requirements
1. Renewal Application form, click here. Print back to back, completely fill up and notarize the affidavit portion at the back.
2. Two 2×2 photos. Sign in the bottom front of each photo.
3. Renewal fee: $80; Late renewal: $100. Only US cashiers Checks, US Money Orders, and US bank drafts are accepted. No Cash payments. Payable to "CBNE" or "Commonwealth Board of Nurse Examiners"
4. Continuing Education Units. Thirty (30) contact hours are required to renew your RN license. CE providers will be accepted from all Nursing Boards as well as accredited sources, e.g. medscape.com, netce.com.
Please share this Saipan Registered Nurse License Renewal to all licensees.