Nurses, grab this opportunity to work in the United States of America! POEA-licensed Universal Staffing Services, Inc. announced that they are now looking for 100 nurses for deployment to the United States.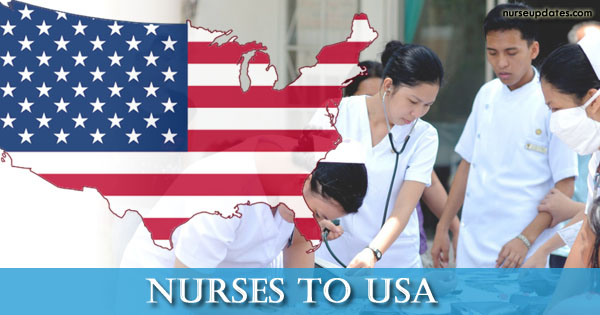 Universal Staffing, in partnership with their principal Professional Placement Services, detailed that qualified nurses will be sent to the US for placements in skilled nursing facilities, rural and community hospitals, travel nursing and high acuity facilities.
They need the following specialties: Medical-Surgical, Dialysis, CVICU, SICU, MICU, CCU, ICU, Labor and Delivery, Step Down, Telemetry, Cath Lab, PICU, NICU, ER and OR




If you are interested, here are the qualifications:
Current PRC license
Current US State License or eligibility letter (NCLEX)
Current experience in tertiary hospital
Current IELTS
These job order is accredited by POEA thru registration no. 10148328. No agency fees, free filing of immigrant petition and free airfare to USA are among the benefits.
If you are interested and qualified, you may text TINA at 0906 4597839 or send your resume to usplacement@unistaff.us. Applicants outside the Philippines may process application online and will be assisted with Universal Staffing 24-hour service from beginning to end.
Universal Staffing Services (POEA License No. 034-LB-022015-R) office is located in 5477 Boyle Street Palanan Makati City, Philippines. Tel No. +632 8336869.