The Dr. Fe del Mundo Training Center will hold a 3-day, American Heart Association (AHA)-accredited training and seminar in ECG, BLS and ACLS in Iloilo City this January 2014.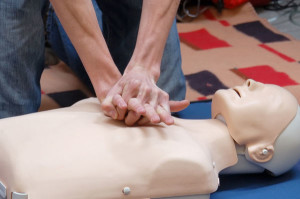 AHA offers the most widely accepted certification for BLS, ACLS and other Emergency Cardiovascular Care Courses. AHA-Certified Training Courses are the International Gold Standard for providing life support including the proper performance of high Quality CPR.
AHA Training Schedule
January 28 – ECG and Pharmacology
January 29 – Basic Life Support
January 30 – Advanced Cardiac Life Support
Registration Fee: P7,000 for 3-day training
There will be 30 slots per training only. You will be given an ID by the AHA after you pass the training. Make your reservations now!
Have that winning edge. Be an American Heart Association Health Provider now. For reservations, please contact 3350035/ 09198024027.
[via Source]