A former member of PRC Board of Nursing was sentenced by Sandiganbayan to seven years in prison for her involvement in the controversial leakage of questions in the 2006 nursing board exams.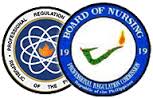 Ex-PRC BON member and examiner Virginia Diodola-Madeja was found guilty of violating Section 3(k) of the Anti-Graft and Corrupt Practices Act (Republic Act 3019) and Section 15 of the PRC Modernization Act of 2000 (RA 8981).
The Sandiganbayan also ordered her to pay a fine of P100,000 and barred her from holding public office.
The decision was written by Presiding Justice Amparo Cabotaje-Tang, with Associate Justices Roland Jurado and Alexander Gesmundo concurring.
According to court records, Madeja was a first-time examiner and had prepared 500 questions for the test questions data banking systems (TQDS). The computer randomly selects 100 questions, out of the 1,000 prepared, for the 2006 exams.
Following the June 2006 examinations, a complaint was filed with the PRC's Baguio office, alleging that questions were leaked prior to the testing dates.
Nation ( Article MRec ), pagematch: 1, sectionmatch: 1
The leak did not come from the PRC's data bank, according to an investigation by a fact-finding committee. What the panel found was that the leaked questions were similar to those prepared by Madeja.
"It was simply improbable that another person was able to perfectly divine the exact questions that the accused prepared for the said licensure examinations. It only goes to show that the leakage notes are authentic since they contain information and code terms known to the accused and no other," the court said. [via Source]