Philippine Nurses Association (PNA) honors Dr. Leah Paquiz of NARS with the highest nursing award in the country, the Anastacio Giron Tupas award.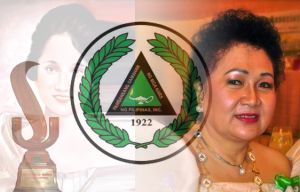 Leah Samaco Paquiz, RN, RT, MAN, MPH, Ed.D. is the founding president of Ang Nars, an advocate organization that ensures and promotes the social, economic, political and professional rights of Nurses. She is 30th recipient of the Anastasia Giron Tupas Award.
Anastasia Giron Tupas is the founder of PNA (formerly Filipino Nurses Association) and the Dean of Philippine Nursing. Anastasia Giron Tupas Award is given to perpetuate her legacy as the founder of the FNA. Her invaluable contribution likewise is exemplified in the field of nursing in particular and in health services and community in general.
PNA is celebrating this week its 90th Founding Anniversary and National Annual Convention at Fiesta Pavilion of Manila Hotel.
Congratulations to Ma'am Leah Paquiz for winning the Anastacia Giron Tupas award! Truly deserving of such prestigious honor.