Philippine Nurses Association (PNA) is celebrating its 90th Founding Anniversary and National Annual Convention this week, and President Noynoy Aquino sent his message to the primary nursing organization in the country.
PNA Anniversary's theme this year is "Inspiring the Filipino Nursing Workforce Towards Equity and Access to Health Care", and will run on October 22-25, 2012 at the Fiesta Pavilion, Manila Hotel, Manila.
Message of PNoy for PNA 90th Anniversary
To the Philippine Nurses Association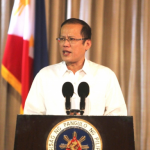 On the occasion of their 90th Foundation Anniversary
[October 22, 2012]
My warmest greetings to the Philippine Nurses Association, as you celebrate your 90th Foundation Anniversary and hold your National Annual Convention, and observe the 55th Nurses Week.
A healthy citizenry is a productive citizenry, and this is vital to our quest for progress. As nurses, you play a crucial part in securing our people's wellness, by applying your specialized skills along with the Filipino value of compassion. The Filipino stamp of patient care led to the proclamation of Nurses Week in 1958, thus acknowledging the enormous contributions of the nursing sector to our society.
Your present government affirms this conviction and trust in your role in nation-building. As you celebrate your long history as a dynamic sector, may you be inspired to perform your duties with greater passion and industry. Your participation is crucial in this era of reform and revitalization, especially as we pursue the Universal Health Care Program aimed at providing medical coverage to every Filipino.
Let us remain committed to the straight and righteous path, demonstrating professionalism, excellence, and integrity in our endeavors towards the realization of our aspirations as one people.
(Sgd.) BENIGNO S. AQUINO III
Reposted from Official Gazette.