I've been assisting foreign nurses in their NCLEX applications and requirements in various state boards of nursing in the US ever since, so I think it is high time that I compile all of it in one post.
Each state board of nursing has its own set of processes on how to be made eligible to take the exam. Most would require credential evaluation from third party like CGFNS or ERES, and some would require that the foreign nurses acquire and include Social Security number in their applications.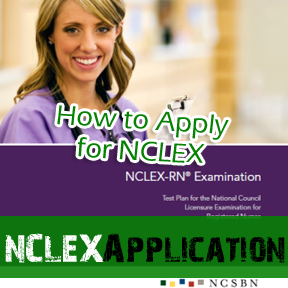 Also the requirements, fees, and processing times differ from one state to another.
So if you are planning to take the NCLEX, here's some of the State Boards of Nursing application that I've written about:
I have also made a couple of posts for renewal of licenses:
Saipan NCLEX renewal – CBNE requires 30 contact hours before renewing your license, plus payment of course.
Vermont NCLEX RN License renewal – The now offer online renewal in March of every odd year. Also, licensee has the option of putting it in an Inactive status.
I'll update this post for more NCLEX application steps in other board of nursing. Feel free to bookmark and share. You can subscribe via email if you want to be notified of updates.