A teaching hospital in the United Kingdom's cruise capital is now looking for registered nurses in various specialty areas, with up to P146,500 monthly basic salary!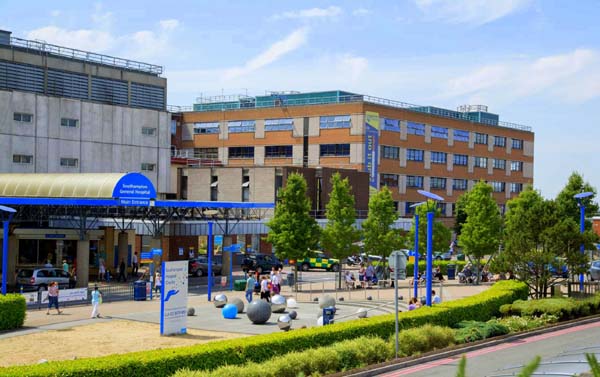 POEA-licensed agency Abba Personnel Services, Inc. announces that University Hospital Southampton NHS Foundation Trust has 180 nurse vacancies in the following areas: Operating room, Anesthesia (ICU can try), Medical, Surgical, General Ward vacancies.
University Hospital Southampton is a large teaching hospital in the growing city of Southampton England. The hospital has centers of excellence in the research and treatment of cancer, heart disease, respiratory conditions, neurological disorders, gastrointestinal disease and illnesses affecting women and children.
Client interviews will be conducted in Manila on July 24-25, 27-28, 2017. If you are interested here are the application details:
Qualifications
At least 1 year secondary/tertiary hospital experience in the desired area (ICU nurses should come from tertiary hospitals)
No work gap of over 6 months
At least 7.0 score in all IELTS subtests (those without IELTS yet must be willing to take it immediately after interview)
Benefits
£1,825.75 – £2,371.83 (P112,700 – 146,500) monthly basic salary
Overtime pay on top of basic salary
3 months free accomodation
Paid annual leave
Php143,000 worth of requirements to be shouldered by the employer, which includes airfare, UK visa, IELTS UKVI, Immigration Health Surcharge, IOM Medical Certificate
P41,000 worth of requirements to be reimbursed by the employer, including 1x IELTS review, 1x passed IELTS, initial NMC registration and 1x passed Computer Based Test
P10,000 Cash Bonus for current IELTS passers
Discounted IELTS review classes with established review centers
3-year contract
No placement fee
Apply Now
Choose from these two easy ways to apply on or before July 21:
1. PRIORITY: Create an account at https://applicant.abba.ph/ and walk-in with your pertinent document such as Updated CV, IELTS score, College Diploma, Transcript of Records with RLE, PRC ID photocopy front and back, PRC Board Certificate, PRC Board Rating, Certificates of Employment, reference letters and Passport photocopy; Walk-ins will be prioritized and fast-tracked!
2. Apply through visiting this link: https://applicant.abba.ph/vacancies/asceup




ABBA Personnel Services Inc. was given the "Award of Excellence" in the latest POEA Agency Awards in 2013, the most recognized overseas recruitment agency awards in the country. This Award was given due to the 3 consecutive instances Abba has received the "Top Performer Award" (2002, 2005, and 2009).
Abba Personnel Services, Inc.
11th Floor Goldloop Tower A, Escriva Drive
Ortigas Center, Pasig
637-1393 / 0917-5112654 / 0917-8299453
www.abba.ph / recruitment@abba.ph
facebook.com/abbapsi
POEA LICENSE NO. 159-LB-091615-RAOE. NO FEES TO BE COLLECTED. BEWARE OF ILLEGAL RECRUITERS. ACCREDITATION NO. 10240398.