If you are applying for an NCLEX exam and your state board of nursing requires CES Professional Report, you better do it now for CGFNS will increase its fees effective January 1, 2013.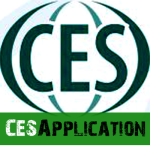 CES Professional Report is a specific requirement of some state boards of nursing, which includes incorporating their requirements templates and including a statement of comparability of an applicant's education when measured against U.S. standards.
CGFNS CES Professional Report Fee increase announcement
Now is the time to apply for the CGFNS International CES Professional report as prices will increase by 5% in January, 2013. Even if you've already received your CES Professional report, you can help your friends or colleagues to save money by applying before January 1, 2013.
CES Professional Report application can be done online.