The Department of Health (DOH) is looking to regularize and pay higher salaries to nurses employed under RN Heals 5 in 2014.
Update: It will be DOH Nurse Deployment Project 2014.
Health Secretary Enrique Ona Jr. divulged in an interview at Malacañang that the government is planning to absorb half of the nurses currently working under RN Heals program. They will also be paid a monthly salary twice the amount of what they are receiving.
"We will cut into half the number of nurses to be hired next year. This is the plan. They will be paid the real compensation of a nurse which is about P16,000," he said to reporters.
If President Benigno "PNoy" Aquino III approves the proposal, DOH will start hiring or absorbing nurses for RN Heals Batch 5 in January 2014.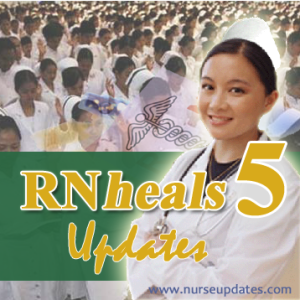 RN Heals or Registered Nurses for Health Enhancement and Local Services project started in February 2011 with goals to improve access of the country's poor to quality healthcare with social services by creating a pool of registered nurses with enhanced clinical and preventive health management competencies that will eventually increase the nurses' employability.
This year, over 22,000 nurses have been deployed to 70 DOH hospitals, 1,491 municipalities, 143 cities and 13 districts of Metro Manila. The application period and selection period ran through October 2012 to November 2012, and the deployment started January 2013.
The nurses under the program were pre-service trainees who were given allowances/stipend of P8,000 monthly.
I'll be posting updates regarding RN Heals 5 application and requirements once made available by the DOH and other related agencies, so visit this site often.
You can follow this blog by clicking the Like button in Facebook or circling me on Google+. Credits to DOH.