A plan to bring over 202 nurses from the Philippines to work as nurses in a hospital in United Kingdom has failed after nearly 90 per cent of the first wave failed an English language test.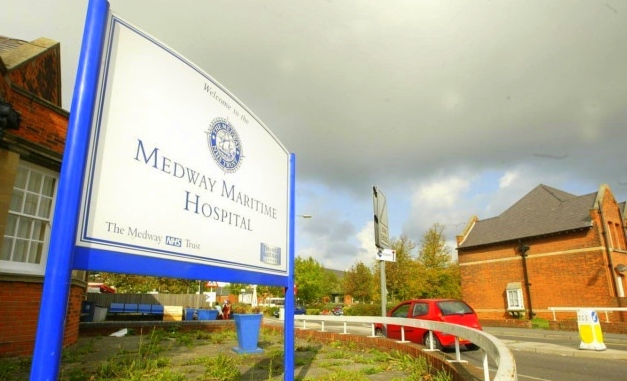 The nurses were offered jobs at the Medway Maritime Hospital in Gillingham, Kent, after bosses flew over to Manila in April this year in a bid to fill some of the 394 full-time nursing vacancies at the hospital.
Yet 52 of the 59 of the nurses due to start in autumn this year failed their English language test, meaning they cannot begin work.
Only seven of the nurses – just 12 per cent – passed the test which allows them to start work later this year.
The recruitment drive was brought about after the hospital struggled to fill its vacancies. Many of the hours were being filled in by costly agency staff, with temporary workers racking up more than 100,000 hours in December 2016 alone.
Nurses from countries outside the EU are forced to take an English test by the Nursing and Midwifery Council (NMC) to ensure their understanding of the language is of a suitable level.
They are put through and oral, reading, writing and listening test where they must gain a pass mark of just under 80 per cent – something which hospital chiefs have criticised for being too stringent.
Yet one nurse who works at an NHS hospital in London claimed understanding of the English language was vital to ensure standards did not slip.
The nurse, who does not work for Medway, said: 'It is a real problem that some nurses don't speak or understand English very well, but with fewer nurses training in Britain and more people leaving the job, what option do we have?
'We need to start paying nurses a decent wage to attract people back to the profession.
'The simple fact is that by employing people who don't speak or understand English fully, we are putting patents in danger.'
Medway NHS Foundation Trust bosses, who run the Medway Maritime Hosptial, said the majority of the nurses were still involved in the programme.
James Devine, executive director for Human Resources at the Medway NHS Foundation Trust, told the Medway Messenger newspaper: 'We are committed to employing the best of people at our hospital to provide the best of care to our patients.
'Our nurse recruitment plans continue to attract and recruit nurses from the UK, the EU and internationally and, as part of our own selection process, we ensure that candidates are able to communicate effectively with patients and each other.'
He added: 'We currently have a number of potential nurses either awaiting results, or in the process of undertaking these tests.
'We support efforts by health and professional bodies who are continuing the discussion on the most appropriate language standard for nurses in the context of high demand across the NHS for these staff.' [via DailyMail]