A Filipino nurse working in the United Kingdom and her family stranded in the Philippines after their homecoming ended in a disaster.
Candice Montefalcon went home together with her husband Silvino Bueza and their two children for a vacation in the country. It was their first time in seven years to visit her family, and they planned it to be a complete surprise to show her new-born baby to her parents.
The couple, along with their two sons which are three months and four years respectively, were on their way to catch a domestic flight from Manila airport, when they were hit by a bus, flipping the car over several times.
Candice sustained head injuries, which needed suturing, left shoulder fracture, multiple rib fractures but the most was her spinal fracture. She underwent complex spinal surgery and needed titanium rods inserted into her spine to stabilise it.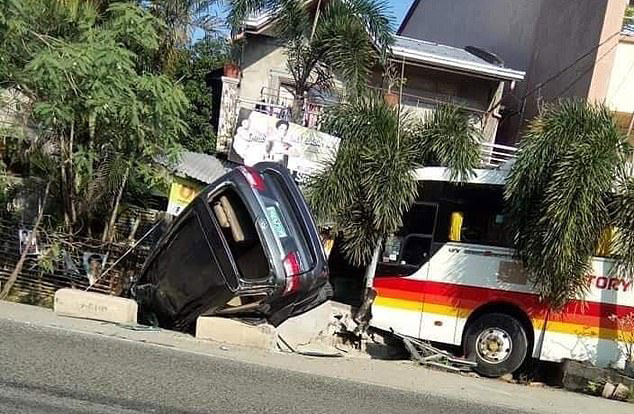 She was completely paralysed from the waist down and currently unable to walk, sit or stand without severe pain.
It was fortunate that her two children were unharmed in the horrific accident, and her husband Silvino is now recovering after having undergone ankle surgery.
The couple had forgotten to take out holiday insurance and so were not covered for their flights home to the UK.
They have now been stuck in the Philippines for more than a month and face the rising costs of hospital bills and other expenses.
"We have been discharged from the hospital but our bills are 20 thousand pounds and counting. We are raising funds to pay for our hospital bills and Candice's continuous therapy as she does not have any sensation or movement from umbilical area down," said Silvino.
Back in the UK, a crowdfunding page has been set up by Candice's work colleagues at Northwick Park Hospital that is aiming to raise £30,000 to get the family home. So far it has raised just over £8,000.
Candice has been a senior nurse in the Emergency Department at Northwick Park Hospital for seven years. (With reports from Daily Mail UK)