Most of the US Board of Nursing nowadays require credential evaluation report or CES report from third party agencies like CGFNS for NCLEX application for licensure.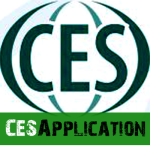 NCLEX candidates usually have their CES application or registration done in CGFNS, so I will post here the step-by-step process in doing it online.
Please take note that there are two types of CES report: Academic and Professional Report. I suggest that you contact your state board of nursing (or read instructions) and ask what type report they require.
Online CES Application, with screenshots:
1. Go to www.cgfns.org and click the CES link.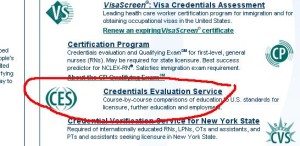 2. At the bottom left of the page, click 'Create a New Account'.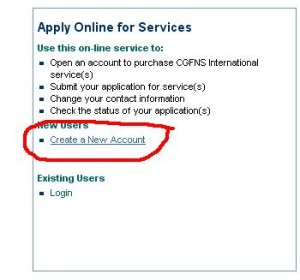 3. Click 'Login Now'.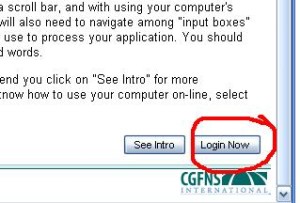 4. Hardware and software requirements. Click 'Next'.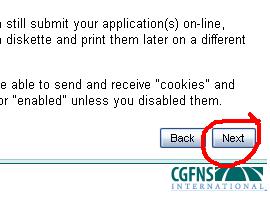 5. Then it will direct you to login screen. Click 'Create New Web User'.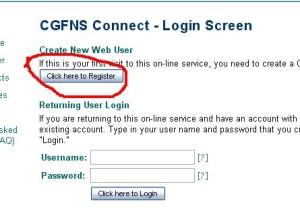 6. Create New User. Fill up necessary details as shown below.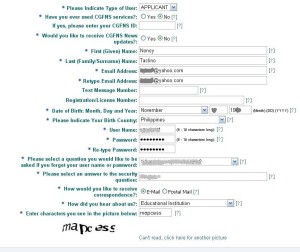 7. Account – Email Verification Page. You can click close and open your email.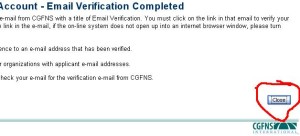 8. Open your email and look for 'Email Verification' from CGFNS. Click the link on the message to verify your email, as shown below.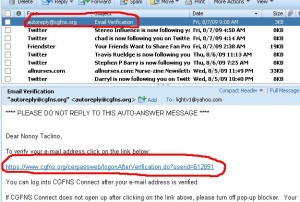 9. Page will be directed to CGFNS login. Login your CGFNS username and password. Next will be the welcome screen, as shown below. Click 'Purchase services…'.
10. Click 'Begin Selection Process'.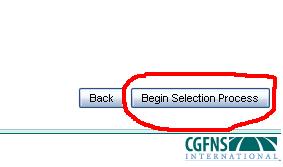 11. Fill in needed info then click 'Save'. Tip: Items with asterisk (*) are required. Others without it are optional, you can ignore it.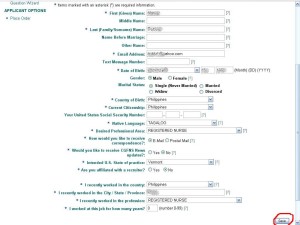 12. CGFNS Services page. Mark 'Credential Evaluation Service (CES) and click 'Next'.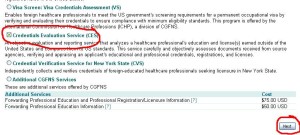 13. Recipient page. Answer correctly. In this post, I processed Vermont CES.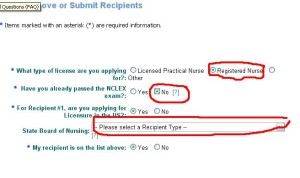 14. After choosing the state(in this case, Vermont) press 'Submit'.
15. CES Report type. Choose the type of report your state board requires. 'Next'.
16. Fill in your mailing address and phone numbers. You can leave the alternate address blank.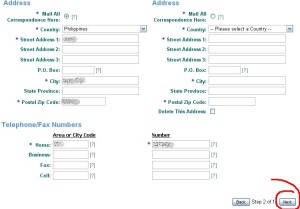 17. Education Overview. Add your Primary (elementary) School by clicking the link.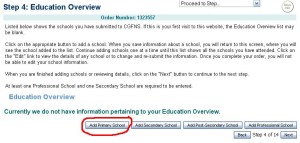 18. Type details of your primary school. 'Save'.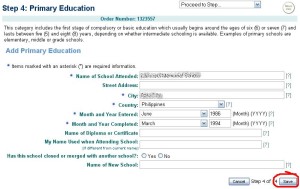 19. Add secondary/High school details by clicking the link. Fill in school details and click 'Save'.

20. Add nursing school details by clicking 'Add Professional School'.

21. When you're done adding your education, click 'Next'.

22. License Information page. Enter details of your nursing license. 'Save'.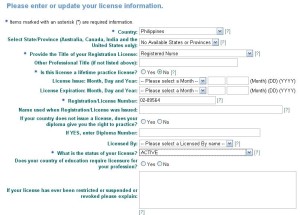 23. When you're done with license information click 'Next'.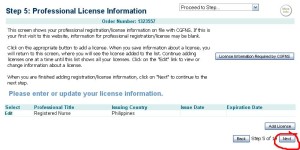 24. Click all credentials you want CGFNS to evaluate and forward to state board, as shown below. 'Next'.

25. CES Overview. 'Next'.

26. Attestation page. Click 'Yes' and 'Next'.

27. Order Summary. 'Next'.

28. Document Printing. Print the 'Academic Records Request- CES'. Fill up the upper part and have your school of nursing fill up the lower part.They will also attach with it your Transcript of Records and RLE summary and enclose it in school envelope for mailing. If they will give it back to you, mail it separately, from the city/town where your school is located.
Print the 'License Verification Request-CES'. Fill up the upper part and bring it to PRC for completion. They will be the one to send it to CGFNS.
29. Application Review page. Click 'Next'.
30. Payment Selection. I suggest you 'Pay Online' using credit card (Visa, Mastercard, etc.)
31. Credit Card Information. Enter correct card information and click 'Make Payment' just ONCE. When your payment is accepted your order is complete. When CGFNS receives your Academic records and License Verification from PRC, they will evaluate your credentials and issue your CES report to your recipient/state board in 1-2 months. They will also send you a copy of CES report. You can check your status by logging in at your account and clicking 'Order Status' link.
That's it! I hope this post helps in your CES Application for your NCLEX.