Department of Health made an official page about the Registered Nurses for Health Enhancement and Local Service or RNHeals 4 project which also posted the Application forms ready for download.
In the RN Heals 4 page, it is indicated that the Recruitment and Selection period will be on October 29, 2012 to November 29, 2012. Applications shall be submitted directly to Centers for Health Development for Public Health Training in the Rural Health Units, or DOH hospitals for applicants interested in clinical/hospital training(for Nurses only).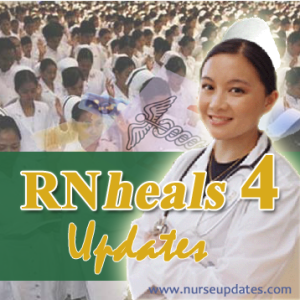 Only nurses and midwives with official and Professional Regulation Commission (PRC) license are eligible to apply.The duration of RN Heals training will be from January 2, 2013 to December 31, 2013.
Download your application form now!