Department of Health Center for Health Development (DOH-CHD) Region 5 in Bicol is still accepting applications for Nurse Deployment Project 2014.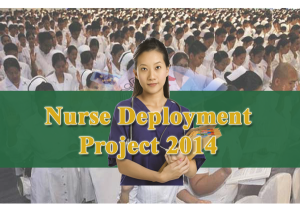 CHD-5 covers the provinces of Albay, Camarines Norte, Camarines Sur, Catanduanes, Masbate, Naga, and Sorsogon. Submission of application in those provinces is until November 29, 2013  extended to December 7 at 8am, before the exam. Just bring the requirements. Here are the details:
A total of 900 nurse for entire Region 5 will be hired, distributed per province and municipalities based on the list provided by DOH.
Requirements
Application letter
PRC ID (xerox)
NDP 2014 Application form. Download here.
Current Curiculum Vitae
Certificates of Tranining Attended (xerox copy)
Qualifying Exam
Written exam will be on Saturday, December 7, 2013 at 9:00 AM.
All applicants should be at the testing centers  at least 1 hour before the exam which will start at 9:00AM sharp.
Oral Exam (interview) for those who passed the written exam will be from December 9-13, 2013 (Monday to Friday from 8AM to 5PM) at the Provincial DOH Office.
Applicants who passed the criteria for selection shall be given priority in hiring.
List of qualified applicants will be released by CHD Bicol and posted on Provincial DOH offices starting December 23, 2013.
Testing Centers
For inquiries, please contact the Provincial Health Officers here: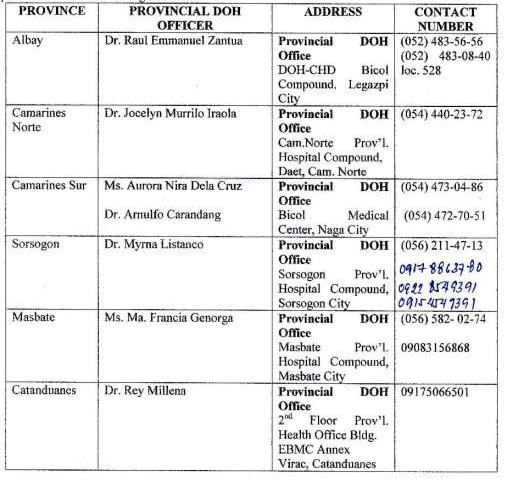 CHD for BICOL (Region V)
Legaspi City
Dr. GLORIA J. BALBOA Director IV
(052) 483-5656,438-5659 Local 104 (F)
chd_bicol@yahoo.com.ph
Nurse Deployment Project 2014 is the new employment program of DOH. The project will deploy nurses to rural communities, and they will receive monthly salary of P18,549. Contract of services will be for 6 months, renewable up to 2 years depending on the performance. See complete guidelines here.
For updates on other regions, check here. Keep it here on this site or Like our Facebook page or Subscribe to our email newsletter.