Update 10/23/2011 on RN Heals 2 guidelines: BoN Marco Antonio C. Sto Tomas posted in his FB fanpage the following:
RN HEALS 2 will pilot the implementation of the BON Accredited "Beginning Nurse Practitioner" Training Program in collaboration with the DoH. Soon, all training programs shall be in accord with the National Nursing Career Progression Program (NNCPP) and aside from finishing these programs at every level where Certificates of Completion as issued by the BoN Accredited Health Facility, the BoN shall issue the appropriate "Nurse-Career Certificates" through the C-NARS (Council for Nursing Advancement, Recognition, and Specialization). Mechanisms shall be made public in time… this can partially be discussed on October 25, 2011 – Tuesday, 10am-12nn, DZRJ 810khz AM.
Department of Health (DOH) issued a department order setting guidelines on the implementation and deployment of nurses and midwives for RN Heals 2 and RHM Placement, respectively.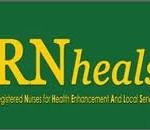 The Department Order No. 2011-0239 dated September 7, 2011 confirms earlier report of the second batch of RN Heals. Stated in the RN Heals order are the implementing mechanisms, guidelines on recruitment, selections, roles and responsibilities of DOH Hospitals, Centers for Health Development (CHD) and other stakeholders.
Some points on RN Heals 2 Guidelines:
RN Heals 2 and RHM Placement will employ 11,500 nurses and 1,000 midwives, respectively.
Nurses will receive monthly salary of P8,000 while midwives will get P6,000. Deployment will be 1 year.
Applicants shall apply directly to DOH Hospitals or throug CHDs. Preference will be given to applicants who reside in the same locality of DOH Hospitals or health facilities.
Read the full department order below:
RN Heals 2 Guidelines
Go to your nearest DOH Hospitals and apply for RN Heals 2nd Batch now!