Department of Health (DOH) will be needing 26,000 health workers, 17,000 of which are nurses for the implementation of recently-signed Republic Act 11223 or the Universal Health Care (UHC) Act.
This was revealed by health undersecretary Eric Domingo in a TV interview, adding that one of the biggest challenges in the implementation of the law is the lack of nurses.
For UHC to be effective, Domingo said that the health department needs to address the under-staffing in some hospitals.
UHC law, which was signed by President Rodrigo Duterte on February 20, intends to provide health care for all Filipinos by automatically enrolling everyone in the National Health Insurance Program created by the measure, to be handled by Philhealth.
The law also mandates PhilHealth to include in its coverage services like free consultations, laboratory tests, and diagnostic services.
Section 26 of the law provides for Return Service Agreement which mandates all graduates of allied and health related courses who are recipients of government-funded programs shall be required to serve in priority areas in the public sector for 3 full years, with compensation.
Nurses and other allied health workers who graduated from state colleges and universities, which now offers free tuition, will be covered by this provision.
"We will ask them to serve in the country for 3 years before going abroad, at least we have a pool of health workers," said Usec. Domingo.
DOH lamented on the growing number of Filipino nurses who choose to go abroad for greener pastures. These nurses could not be blamed as jobs abroad offer much better salary and benefits, based on the data from the Philippine Overseas Employment Administration (POEA).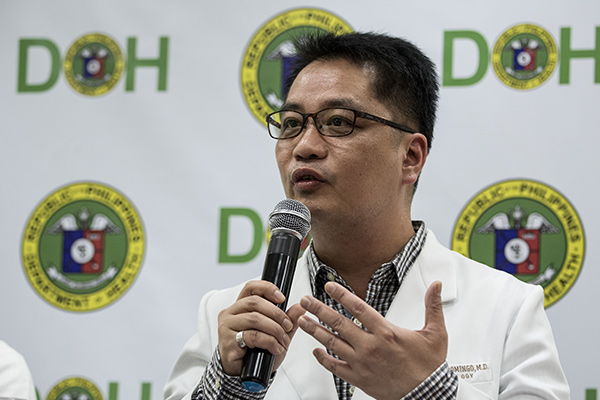 In Germany, nurses get around P119,000 in basic wages, in Japan it is almost P80,000 and in Saudi is almost P60,000. Some also get food allowances, free transportation and accommodation offers.
Currently, nurses in government hospital is at Salary 11 or P20,179. It will be 20,754 in 4th tranche of Salary Standardization Law this 2019. Meanwhile, nurses under Nurse Deployment Project (NDP) got Salary Grade 16 rate of P31,765 last year.
Another DOH undersecretary, Roger Tong-an declared that nurses for UHC implementation this year will receive P33,787 monthly salary.
Health secretary Francisco Duque said that the DOH would need P257 billion for the first year of implementation of the law. Its funding would come from the following:
DOH annual budget – P70 billion
PhilHealth subsidies to indigent families – P70 billion
Allocations from the Philippine Gaming and Amusement Corporation (PAGCOR) and Philippine Charity Sweepstakes Office (PCSO) – P30 to P40 billion
PhilHealth membership contribution – P40 billion
Sin tax proceeds – remainder of about P37 billion
In the recently passed national budget, senate committee on health and demography chair Sen. JV Ejercito and committee on finance chair Sen. Loren Legards announced that an additional P18 billion was added to the DOH's budget primarily for universal health care, while some P19.8 billion was restored to some of the department's programs.
This includes P15 billion for the Health Facilities Enhancement Program (HFEP), and P4.797 billion to complete the P7 billion requirement for the deployment of nurses and other health workers under Human Resource for Health (HRH) deployment program. (With reports from ABS-CBN News)